71%
Of the time, air enters the stomach when ventilating the lungs with a manual resuscitator (2)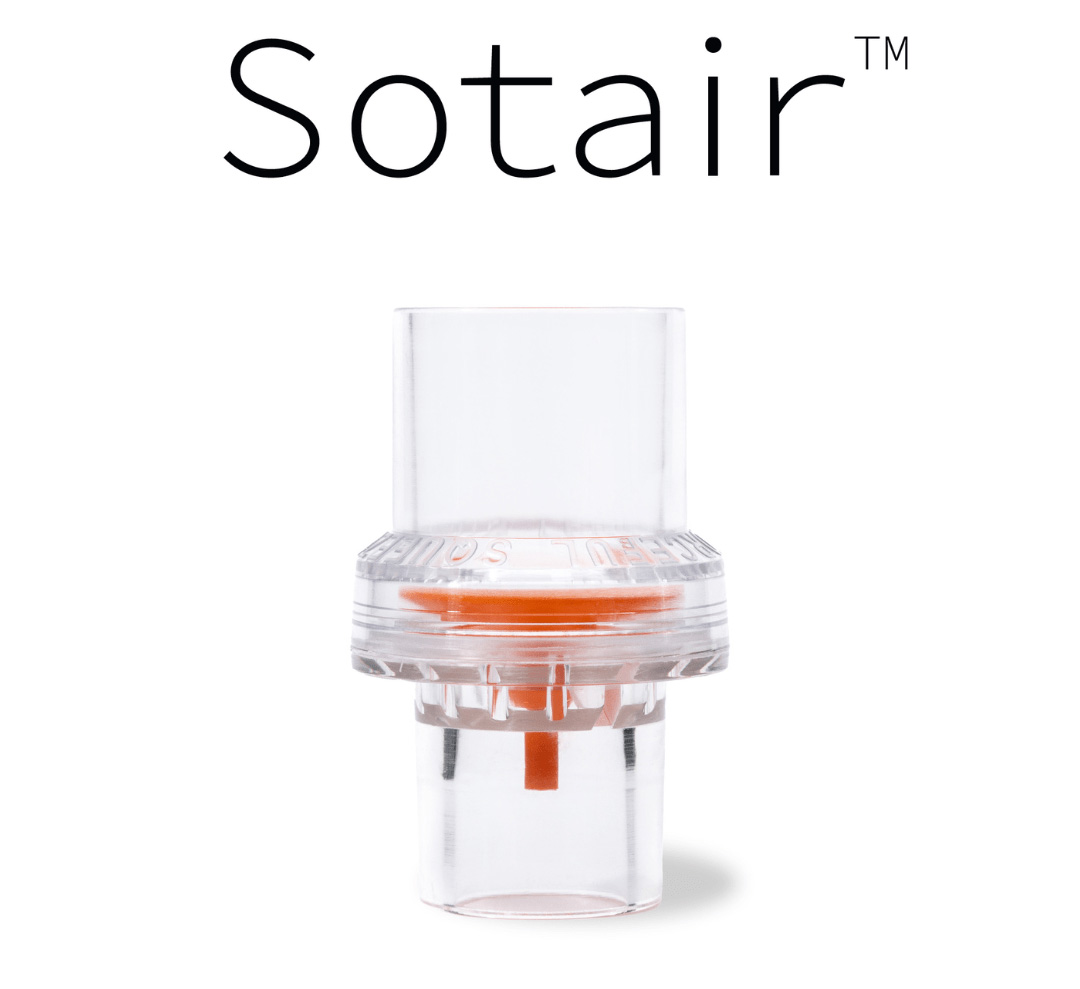 The Solution
Sotair employs a flow blocking and pressure control valve mechanism to minimize complications associated with overventilation. The Sotair minimizes excessive pressure in the airway system without venting air by capping peak flow rates at 55 L/min.
Pressure Delivered During Manual Ventilation
Sotair blocks the flow of air at 55 L/min. For an average adult, this corresponds to a maximum pressure generated of approximately 20 cmH2O. Air enters the stomach beyond this corresponding pressure threshold.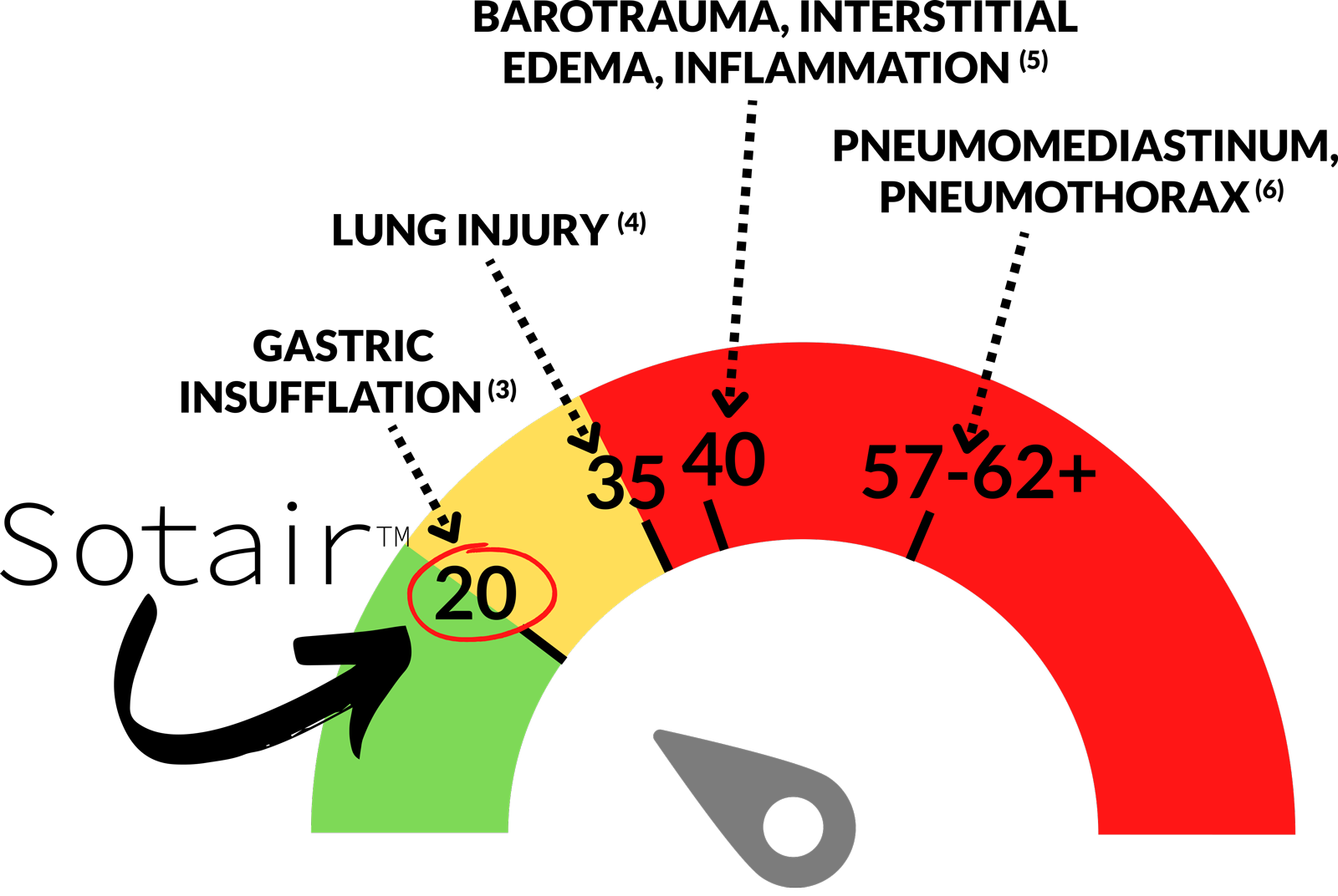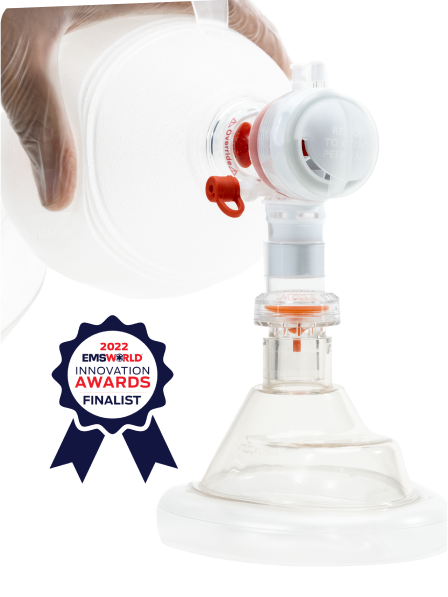 Features of the ADULT Sotair Device
Flow limiting valve limits the inspiratory flow to 55L/min
Minimizes air entry into the stomach
Compatible with manual resuscitators, airway and adjuncts that use standard 15/22 mm connectors
Hospital, emergency, and transport care use
Adult, single patient use
How Does Sotair Work?
When flow rates delivered with the bag exceed 55 L/min, the device activates and blocks the flow of air providing haptic, auditory, and visual feedback to the user.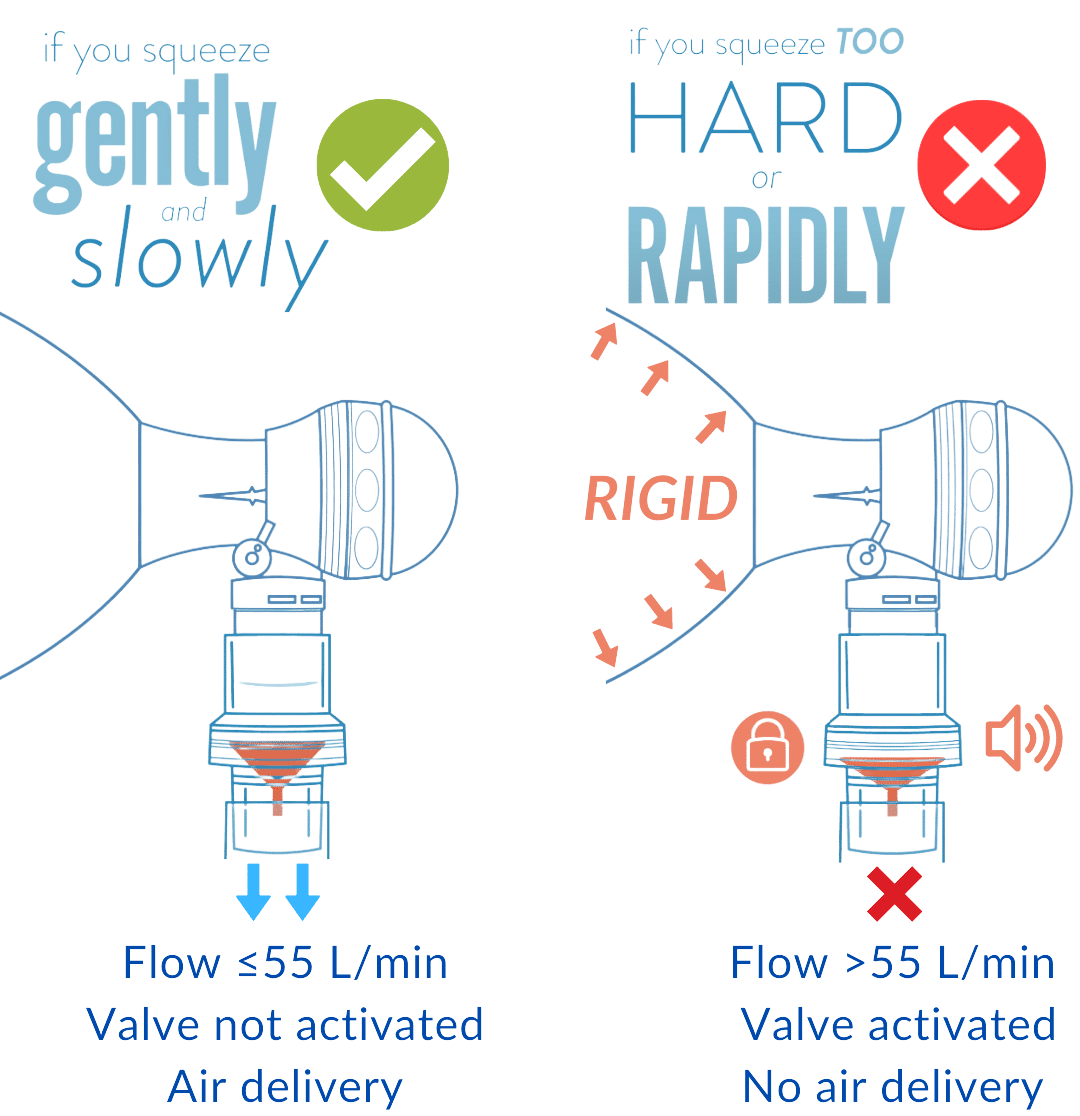 The ADULT Sotair Device in the British Medical Journal, Innovations
During the COVID-19 pandemic, it was anticipated that there will be a shortage of mechanical ventilators. An alternative may be to implement manual ventilation in these situations. 47 volunteer providers completed two, one-hour manual ventilation sessions. Providers were randomized to complete their initial session either with or without Sotair.
The study showed wide variability in tidal volume and peak pressures in the bag alone arm of the study despite prior training. Additionally, peak pressures (p>.0001) and tidal volumes (p>.0001) were significantly improved with the Sotair device and authors concluded that extended manual ventilation may be feasible with a safety device, which may reduce barotrauma, underventilation and overventilation.(10)
GRANT-FUNDED CASE STUDY
Grant 1U54HL143541 (NHLBI) funded a 40-provider pilot bench evaluation of Sotair with North Providence Fire Station. Implementation of Sotair showed a 38% improvement in manual ventilation.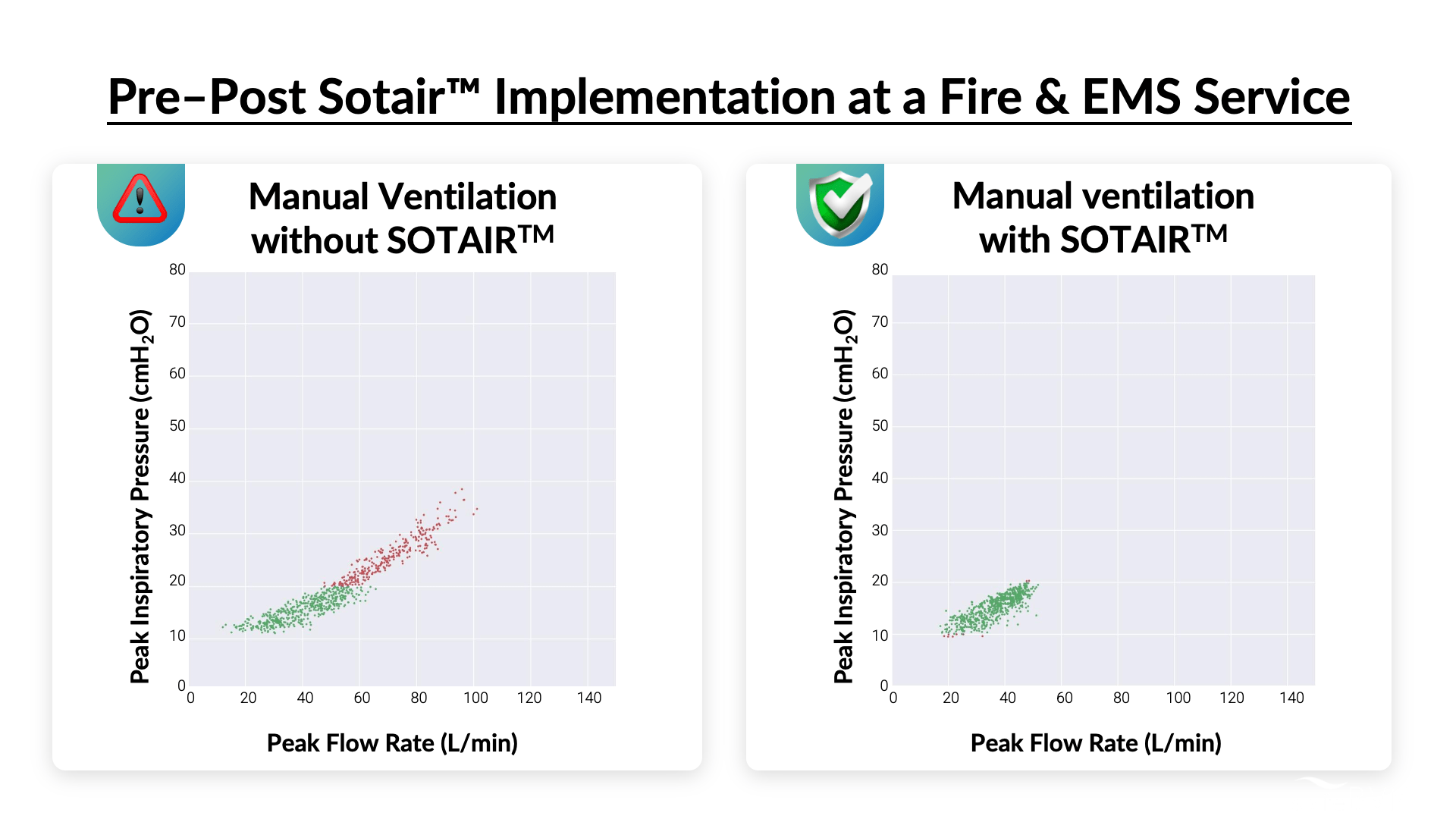 Testimonials
safeBVM's device does limit pressure delivered and can be utilized with monitoring devices if needed. This inexpensive accessory to manual ventilation is a must at reducing harmful pressure during emergency care in and out of the hospital. Once approved, this device will be a tool that Respiratory Therapists (RTs) around the world will utilize to provide a safe means for resuscitation. I look forward to a successful collaboration that can assist in making manual ventilation safer in the future
Joe Holley,
MD FACEP FAEMS
Medical Director of the State of Tennessee EMS,
Associate Professor in Emergency Medicine at University of Tennessee Health Science Center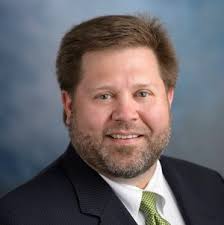 safeBVM's device does limit pressure delivered and can be utilized with monitoring devices if needed. This inexpensive accessory to manual ventilation is a must at reducing harmful pressure during emergency care in and out of the hospital. Once approved, this device will be a tool that Respiratory Therapists (RTs) around the world will utilize to provide a safe means for resuscitation
Douglas S. Gardenhire,
EdD, RRT-NPS, FAARC
Chairman, Department of Respiratory Therapy,
Georgia State University