98%
Of responders delivered at least one breath that was inadequate or excessive per 90-second period.(1)
The Problem
The manual resuscitator, also known as the bag valve mask (BVM), is the standard means of providing emergency ventilatory support. Despite the widespread use of these devices, poor manual ventilation technique is a well-documented problem that occurs irrespective of a provider's qualifications, training, experience, and confidence. Currently, there are no limitations or restrictions on the way a provider can ventilate with a BVM. This results in high provider variability in breath delivery and can lead to serious complications. (1)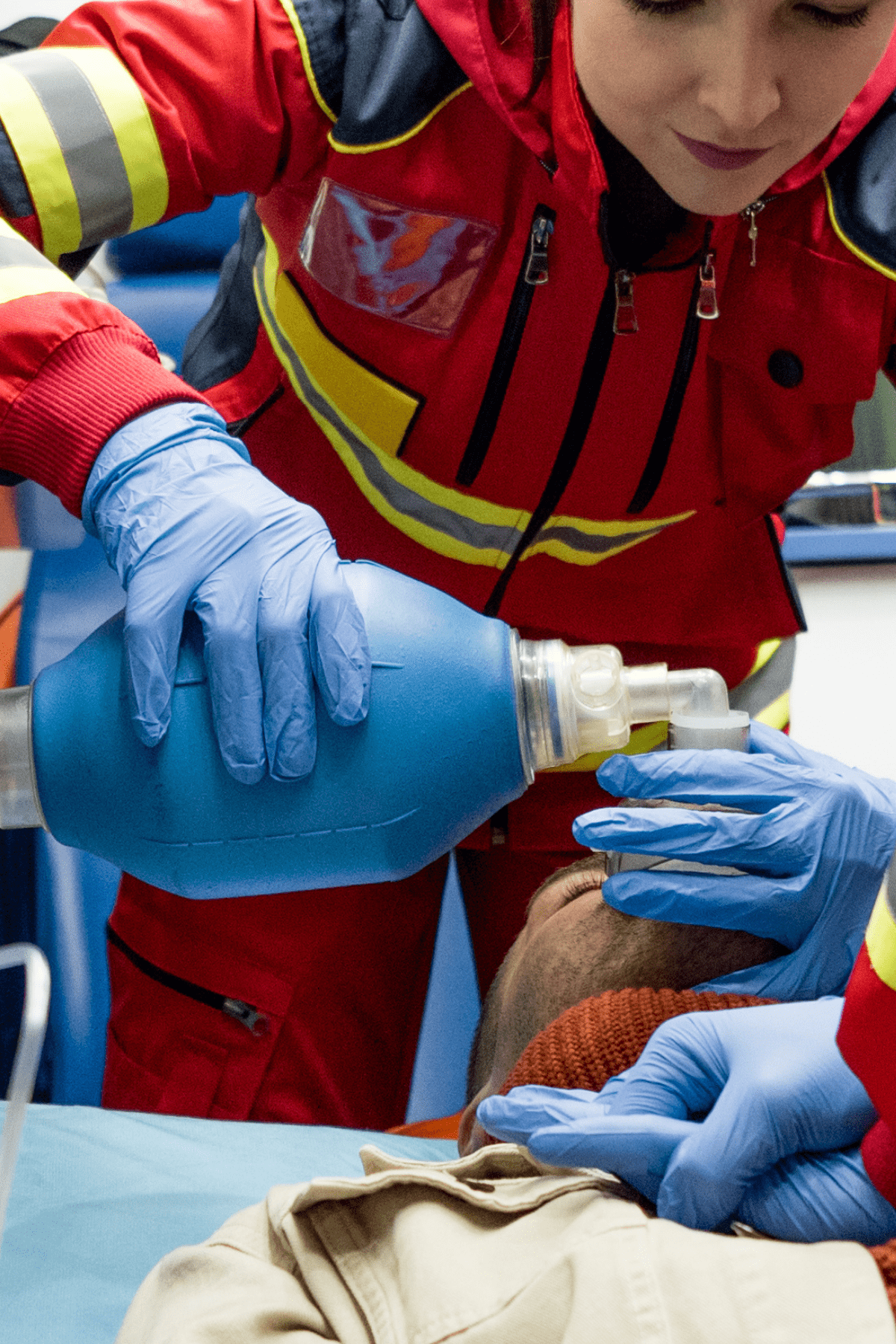 High Provider Variability
71%
Of the time, air enters the stomach when ventilating the lungs with a manual resuscitator (2)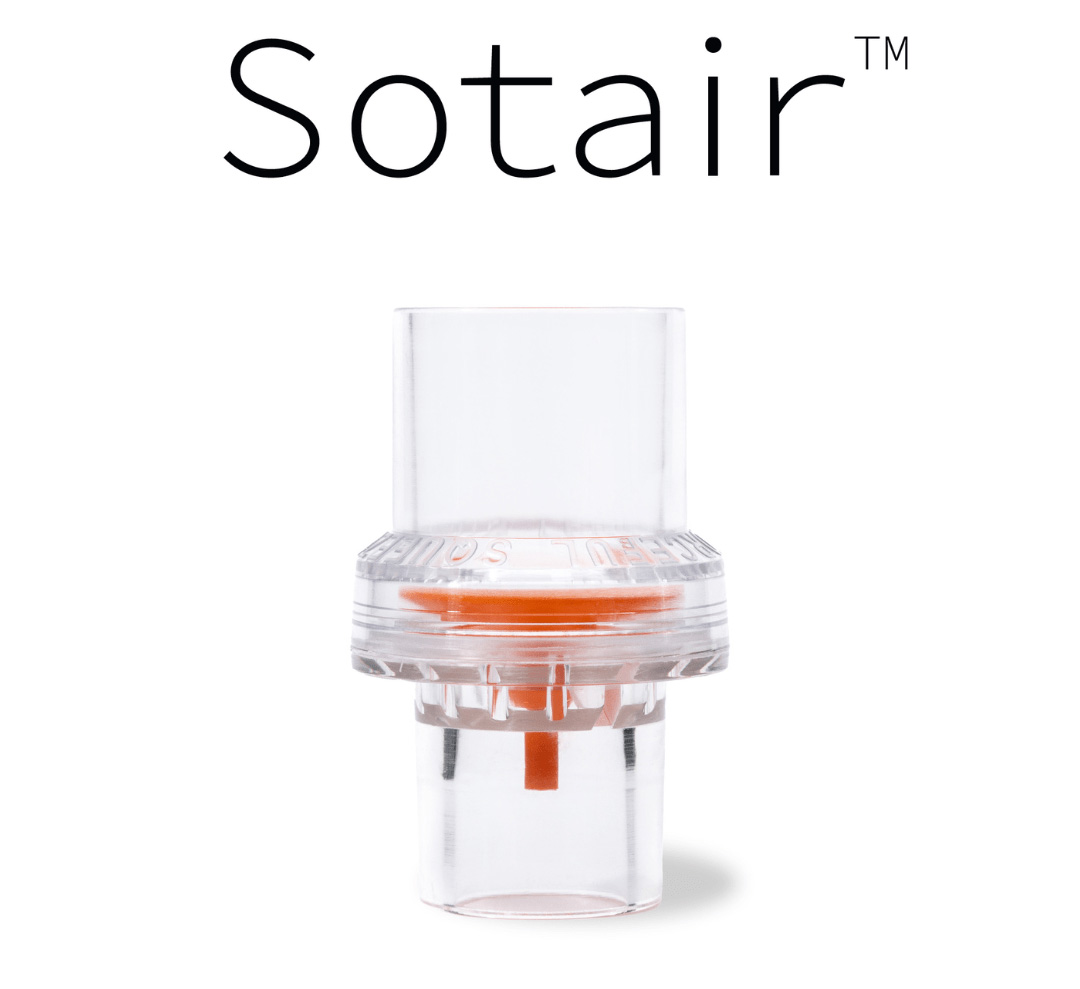 The Solution
Sotair employs a flow blocking and pressure control valve mechanism to minimize complications associated with overventilation. The Sotair minimizes excessive pressure in the airway system without venting air by capping peak flow rates at 55 L/min.
Pressure Delivered During Manual Ventilation
Sotair blocks the flow of air at 55 L/min. For an average adult, this corresponds to a maximum pressure generated of approximately 20 cmH2O. Air enters the stomach beyond this corresponding pressure threshold.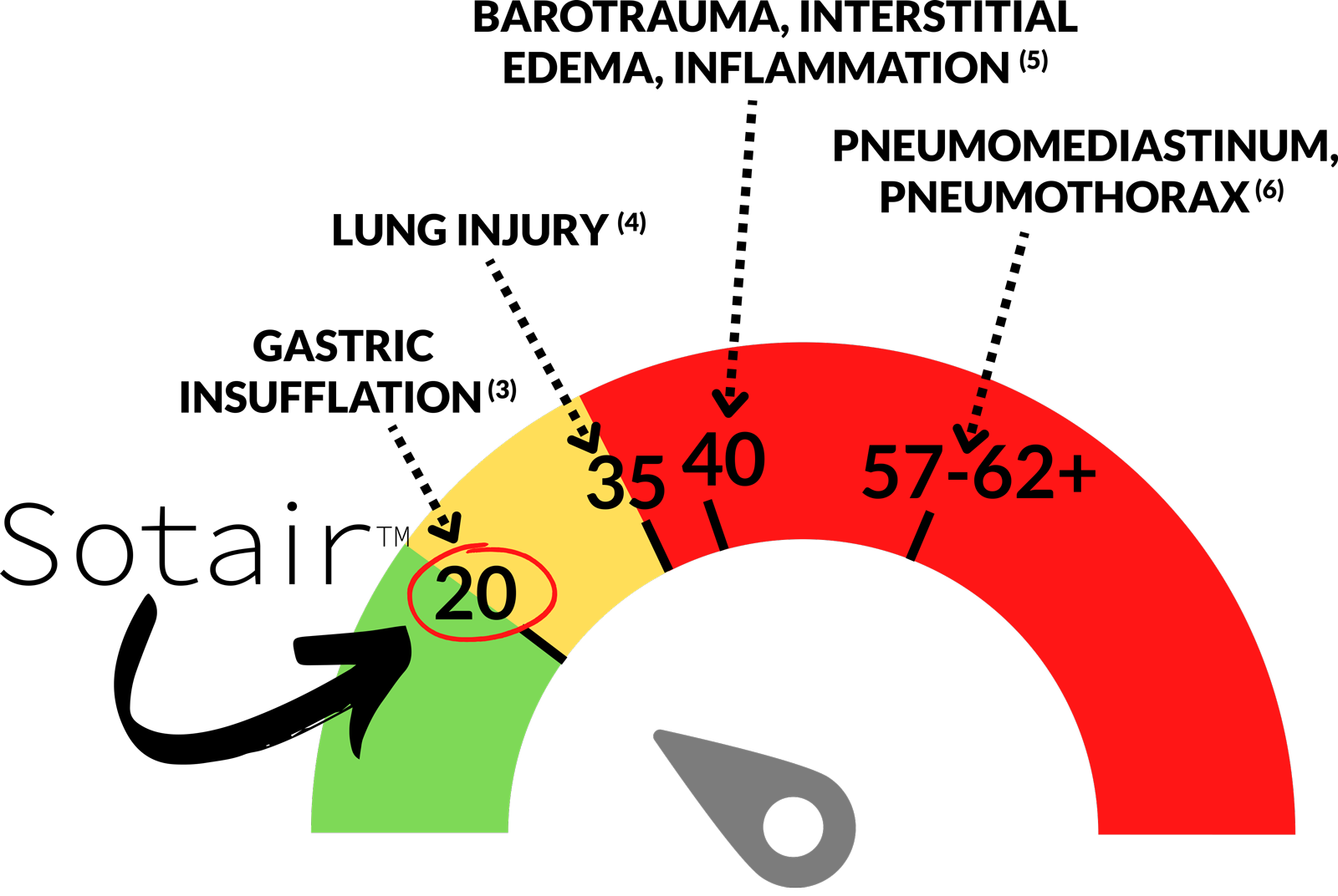 Testimonials
safeBVM's device does limit pressure delivered and can be utilized with monitoring devices if needed. This inexpensive accessory to manual ventilation is a must at reducing harmful pressure during emergency care in and out of the hospital. Once approved, this device will be a tool that Respiratory Therapists (RTs) around the world will utilize to provide a safe means for resuscitation. I look forward to a successful collaboration that can assist in making manual ventilation safer in the future
Joe Holley,
MD FACEP FAEMS
Medical Director of the State of Tennessee EMS,
Associate Professor in Emergency Medicine at University of Tennessee Health Science Center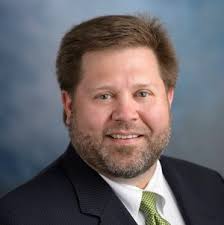 safeBVM's device does limit pressure delivered and can be utilized with monitoring devices if needed. This inexpensive accessory to manual ventilation is a must at reducing harmful pressure during emergency care in and out of the hospital. Once approved, this device will be a tool that Respiratory Therapists (RTs) around the world will utilize to provide a safe means for resuscitation
Douglas S. Gardenhire,
EdD, RRT-NPS, FAARC
Chairman, Department of Respiratory Therapy,
Georgia State University
Recent Blogs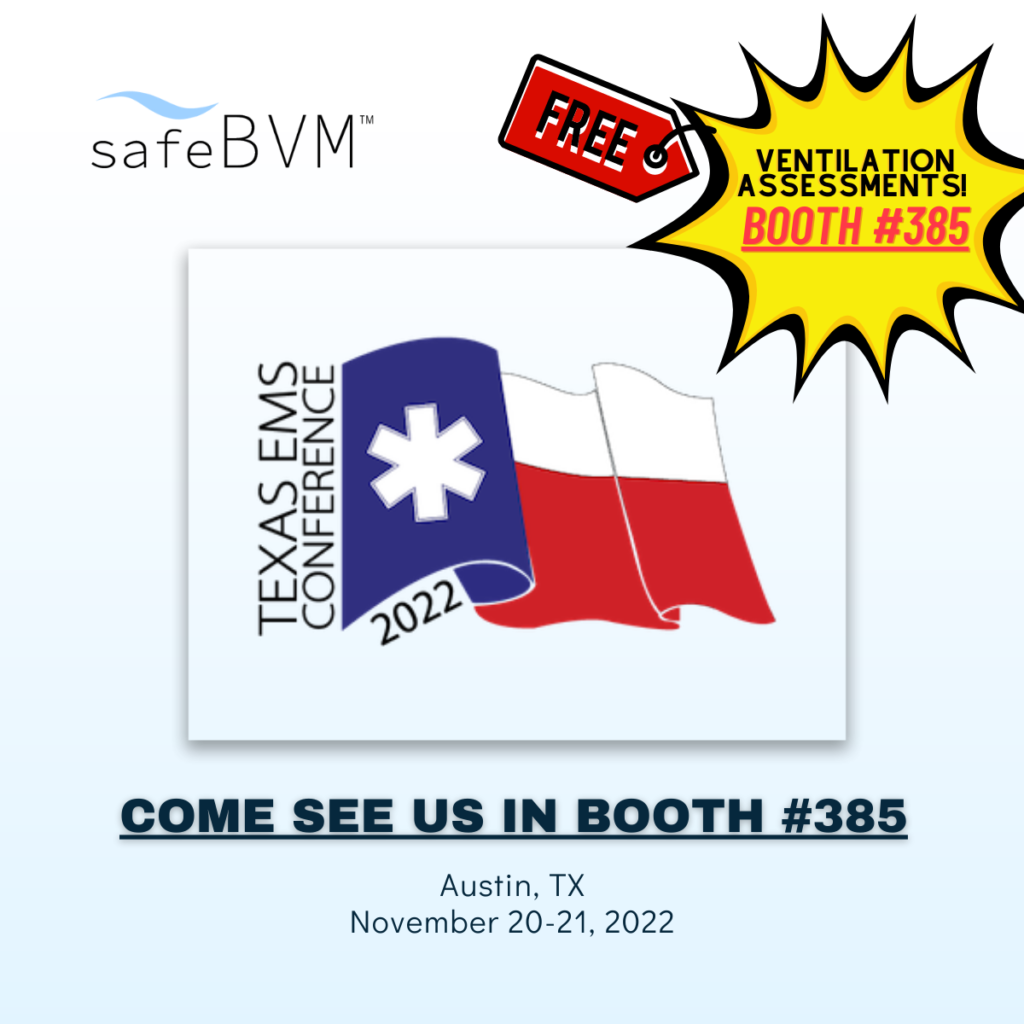 SafeBVM will be exhibiting at the Texas EMS Conference in Austin, TX,  November 21-22nd, 2022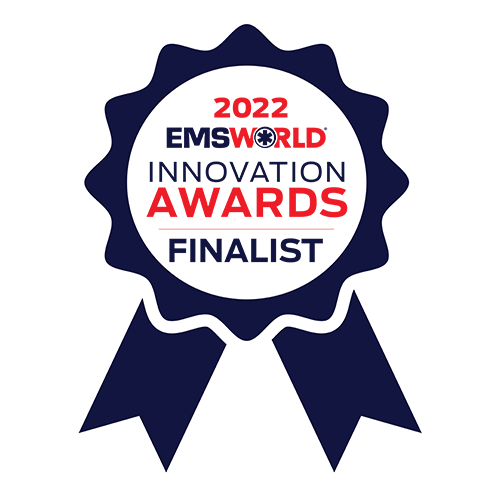 SafeBVM's ADULT Sotair Device Named a Finalist in EMS World Expo Innovation Awards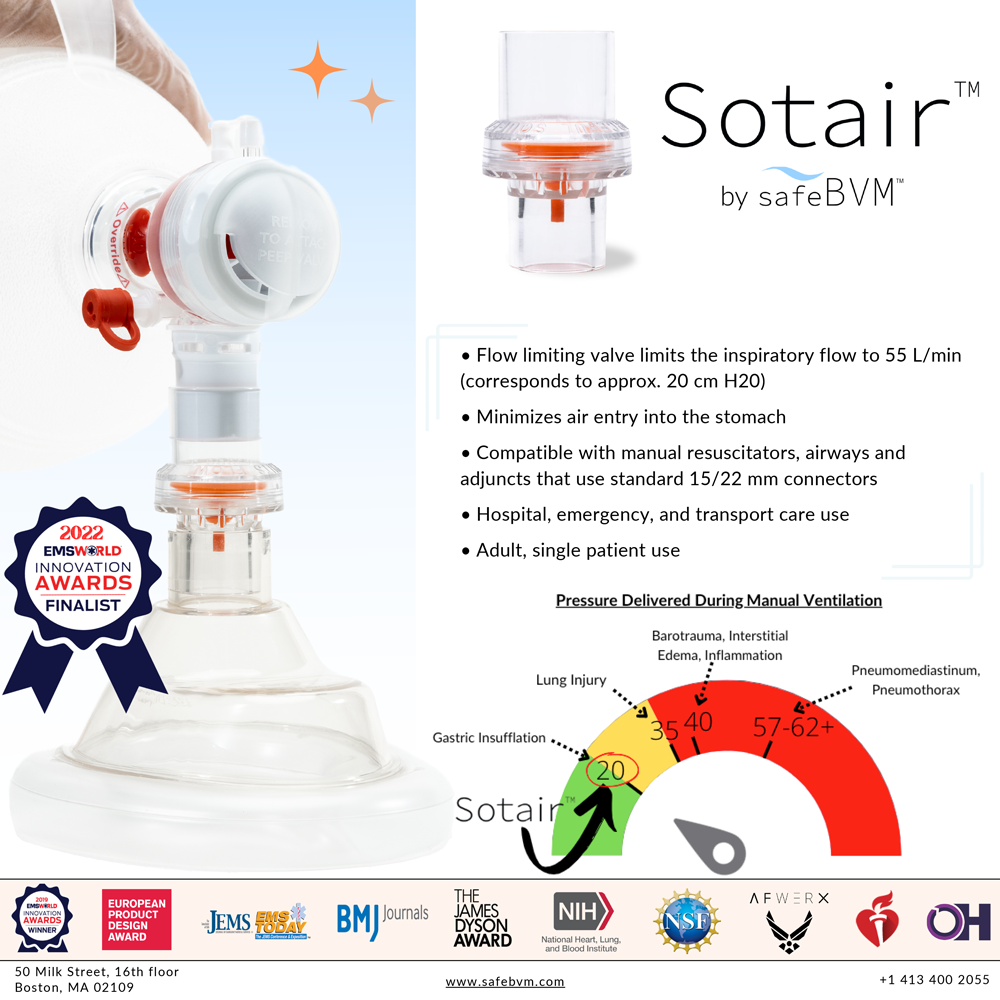 The ADULT Sotair Device Receives 510 (k) clearance
SafeBVM's first product, the ADULT Sotair™ Device, was recently FDA 510(k) cleared and will be available for purchase at the end of 2022. Sotair limits the high flow rates delivered from the manual resuscitator, minimizing complications such as gastric insufflation that arise from over-ventilation. […]
Read More… from The ADULT Sotair Device Receives 510 (k) clearance